Impact Statement
Together We're making a change
In 2013, we launched the No Child For Sale campaign to raise Canadian awareness of Child Slavery, so we can work together to help to eliminate it. The campaign has reached at least 1 in 3 Canadians, encouraging them to spread the word, buy child-labour-free products, and press companies and governments to be global leaders in helping to end child slavery.
We will continue to focus on working with Canadians to create a world where all children are free from being sold or trafficked into the worst forms of child labour.
WHAT'S THE ISSUE?
73 million children are sold or trafficked into 3D Jobs – the worst forms of child labour.
Children are exploited in all sectors:
In Bangladesh, children are working in garment factories
In India, children are forced to beg on the street
In Ethiopia, children are sold into domestic slavery
In Thailand, children are trapped on fishing boats
CHANGE IS HAPPENING
The No Child for Sale campaign influenced the Government of Canada's National Action Plan to Combat Human Trafficking.
We met with Walmart to discuss factory safety in Bangladesh.
We met with Mondelēz Canada, the producer of Cadbury products, about increasing their efforts to source ethical cocoa in order to help end child labour in that industry.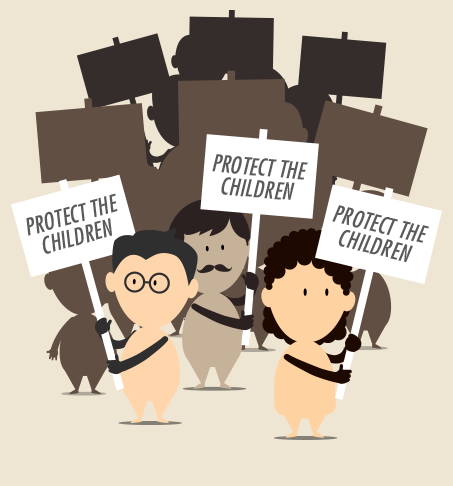 What Have Canadians Done?
Over 340,000 visits to the No Child for Sale site since 2014.
1 in 3 Canadians saw our message that No Child Should Ever Be for Sale.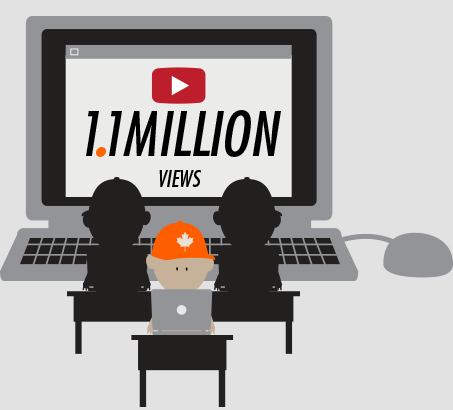 Over 100,000 signed our petition asking the Government of Canada and Canadian companies to do more to end child slavery.
10,870 signed our petitions asking Canadian and global chocolate companies to source ethical cocoa and reduce child labour in the cocoa industry.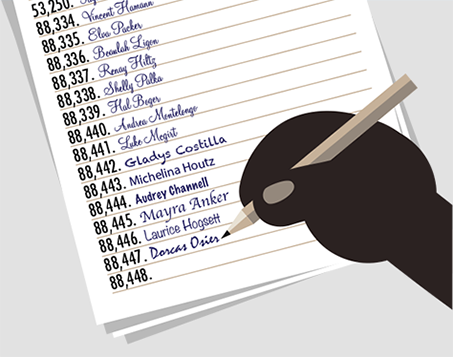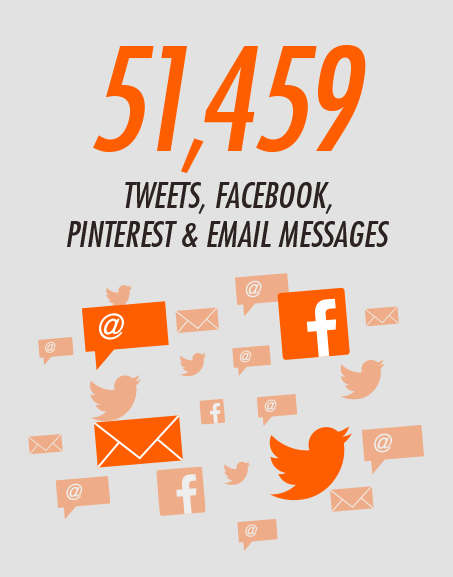 Over 51,459 tweets, Facebook posts, Pinterest pins and email messages were sent in support of the #NoChildForSale campaign.
Our message about child slavery received 199 MILLION media impressions through 366 media stories.
The campaign was shared by Global Montreal / Global TV News / CTV National News, among other media outlets.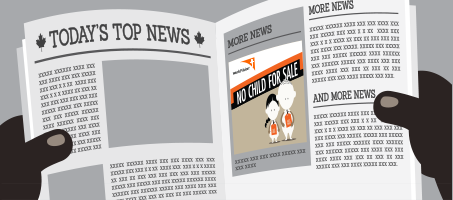 Our child protection activities
World Vision works with key stakeholders, including children, their families, their communities, government, local partners, global bodies and, particularly in the case of child labour, employers and trade associations.
Programs specifically targeting child labour and trafficking include:
Nicaragua:
We have a campaign to raise awareness in the coffee-growing areas in Northern Nicaragua about the importance of keeping children in school and not working on plantations.

Bangladesh:
We operate a number of night schools for children who work during the day. The schools provide critical education in academics and life skills training, giving them hope for better jobs in the future, and helping them stay safe in the work they are doing.

Cambodia:
Our Trauma Recovery Centre in Cambodia helps girls aged 9-17 recover from sexual exploitation and reintegrate into their communities.

Albania:
We work with the Association for the Social Support of Youth (ARSIS), which runs two children's centres: a drop in centre on a street where children often work and a centre where children can access medical attention and receive other social support.

Philippines:
Our ABK project combats child labour in sugar cane areas.

India:
We work with street children to provide them access to education as part of the 'Street Children Project'.
JOIN US IN THE FIGHT!

>