CASE STUDY
Cocoa Barometer shows farmers still in extreme poverty
For the last three years, the No Child for Sale campaign has been helping Canadians understand the connections between child labour and cocoa, and the need for more ethically certified chocolate to end up on our shelves. The recently released 2015 Cocoa Barometer reveals the challenges and successes farmers and the industry continue to face. We compiled the top 5 findings from the report below.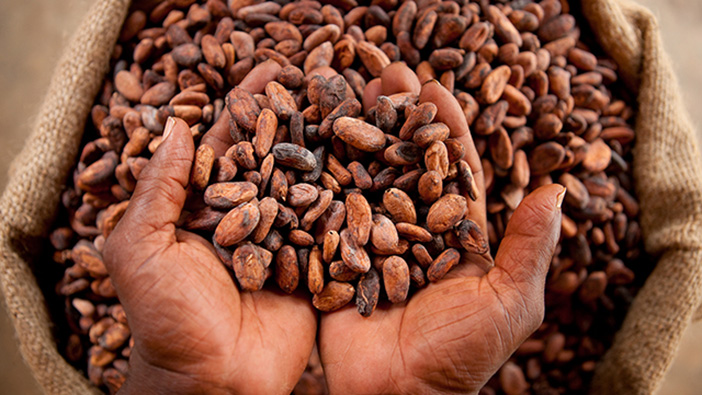 The top 5 findings from the Cocoa Barometer Report

1. West African cocoa farmers continue to experience high rates of extreme poverty.
In Cote d'Ivoire, the average cocoa farmer would need to earn four times their current income just to reach the global poverty line of $2 a day. Since there is a lack of a decent livelihood for cocoa farmers, unjust labour practices, including child labour, are still quite prevalent.
2. There is an increasing concentration of power
An unfair sharing of power in the cocoa supply chain is one of the main reasons cocoa farmers continue to live in extreme poverty. For example, six of the largest chocolate companies control 40% of the cocoa buying market. This concentration of power in the cocoa industry favours cocoa buyers and traders, and leaves farmers with a weaker position and little ability to voice their needs.
3. Ethically certified cocoa is increasing
A positive trend is the increase of ethically certified chocolate (Ex. Fairtrade, Rainforest Alliance, UTZ) from 2% in 2009, to almost 16% of global chocolate sales. However, there is still a need for continued improvement for certification to benefit all who are involved in cocoa. On the farmer side, there is a growing desire for a higher premium price paid by certification bodies like Fairtrade, and a desire for companies to buy more certified cocoa. On the side of certification bodies', there remains questions around the quality of farm audits in addressing labour rights issues.
4. There is mixed progress on child labour and trafficking
Ghana and Côte d'Ivoire, as the world's largest cocoa providers, have taken steps forward in the fight to combat child labour and child trafficking. These governments have collaborated with trade unions, civil society, and global chocolate companies, making for more open discussion on determining solutions to keeping children safe.
However, at the community level, families and community leaders remain confused on what is considered safe and unsafe work for children. In both countries, child labour is illegal. However, child work– where children occasional help out on the farm in jobs appropriate to their age and continue to go to school – is legal. To end child labour, communities and families need to understand the differences between these types of work.
5. Everyone is responsible for creating change
All players in the cocoa chain need to step up to the extreme poverty faced by cocoa farmers. Companies, governments, companies, as well as consumers share a responsibility. If we expect to increase farmers' productivity, this must be coupled with an increase in the price of cocoa for farmers. This may mean chocolate becomes more expensive.
Next steps
There is much work to be done to help the cocoa industry reduce child labour. This starts with chocolate companies, governments and civil society working together to achieve the international goals of reducing the worst forms of child labour by 70% by the year 2020, and sourcing 100% ethically certified cocoa by 2020. As consumers this may mean that improving cocoa farmer's lives may mean paying a bit more for chocolate.
You can help achieve these aims – sign the Raise the Bar petition to the International Cocoa Initiative (and its global chocolate company members) on eliminating the worst forms of child labour in cocoa!