CASE STUDY
The ethical efforts of the world's largest chocolate company
Over the last 15 years, chocolate companies have been challenged to improve their practices to help eliminate the worst forms child labour in cocoa. As the world's largest chocolate company, Mondelēz International (Cadbury products) understands that it has an important role to play in addressing the worst forms of child labour and supporting sustainable practices in cocoa growing and harvesting.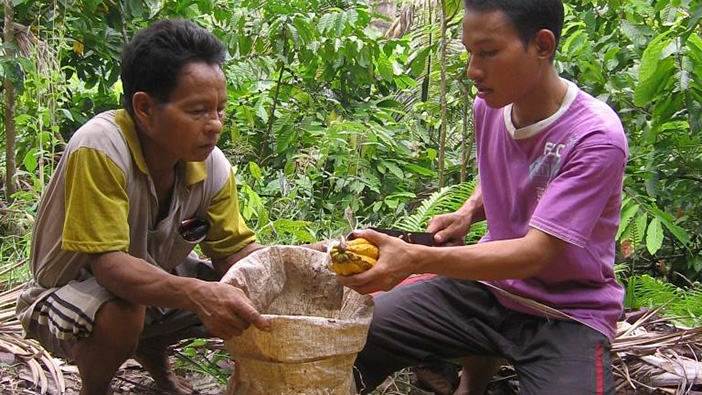 Addressing child labour

Cocoa Life is Mondelēz International's program to improve cocoa farming practices, including the use of child labour, and improve the communities where cocoa farmers live and work. Cocoa Life is active in Cote d'Ivoire, Ghana, and Indonesia, India, the Dominican Republic and Brazil. While still in its early stages, there is reason for optimism with their initial efforts. Read more at the Cocoa Life website.

Mondelēz International understands, as World Vision does, that a collaborative and cooperative approach is needed to address child labour in cocoa. Beyond helping farmers increase yields and income, Cocoa Life is raising awareness of child labour amongst farmers and families, establishing local and regional child labor committees, and facilitating access to education and training in cocoa communities.

At the end of 2014, Cocoa Life had worked with 38,000 farmers in 500 communities. Their goal of is to reach 200,000 farmers and 1 million members of cocoa farming communities by 2020.

Sourcing ethically certified cocoa

According to the 2015 Cocoa Barometer report, Mondelēz is the world's second largest purchaser of ethically certified cocoa and the largest purchaser of Fairtrade certified cocoa. The Cadbury Dairy Milk bar is the Fairtrade product you are most likely to see on Canadian stores shelves.

To support transparency in their supply chain, Cocoa Life will be working with FLOCERT, the global certification body, who on an ongoing basis will verify the flow of cocoa from Cocoa Life communities into Mondelez's International's supply chain partners and the benefits received by farmers.  To measure progress on the ground, Cocoa Life looks at the impact their interventions have for farmers and communities against 10 global Key Performance Indicators (KPIs). The measurement of impact is independent and led by a team from Harvard University. Every three years, the Harvard Research team will independently conduct and publish an impact study. Cocoa Life will use results from these studies to learn whether the program is delivering on its goals, and make the adjustments necessary to meet the objectives. Reduction in child labor and forced child labor is one of the 10 global KPIs. The results of these impact studies will be published online. 

At the end of 2014, Mondelez's International sourced 12% of their cocoa sustainably.

Your role for continued progress

Mondelēz International has taken initial steps to show that it is committed to positively impacting cocoa growing communities and tackling child labour. To encourage Mondelēz International and other global chocolate companies build on these initial steps, you can do the following:
1. Become informed on what the major global chocolate companies are doing to address the worst forms of child labour in cocoa using the Responsible Chocolate Checklist.
2. Sign the Raise the Bar on Chocolate petition to the International Cocoa Initiative and chocolate company members.