CASE STUDY
Early Marriage: A Heart-breaking Practice for Habtam
Habtam, 16, lives northeast of the Ethiopian capital, Addis Ababa. When she turned 15, her mother announced her plan for Habtam's arranged marriage. Heartbroken, Habtam had to give up the one thing she loved the most in her life: learning at school. Yet she defied this, risking her own safety.
"Marriage was not my interest. I have no idea of getting married until I join university and be someone. It was a huge blow on hearing the news of my wedding day from my mom a week before. I didn't know what to do. I just cried loudly all day and pleaded her to change her mind, but no way, Habtam sadly recalls.
Residents of this area of Ethiopia promise to marry off their children to one another, even before they give birth. This was the case for Habtam and her husband's parents.
Habtam had no choice. I said to my mom, I didn't want to quit my school, she says. But despite the fact that her husband promised to send Habtam to school, he went back on his word.
Habtam loved learning so much, she simply could not accept her husband's idea that she sit at home as a housewife. When he went to work at the farm, she began secretly attending school.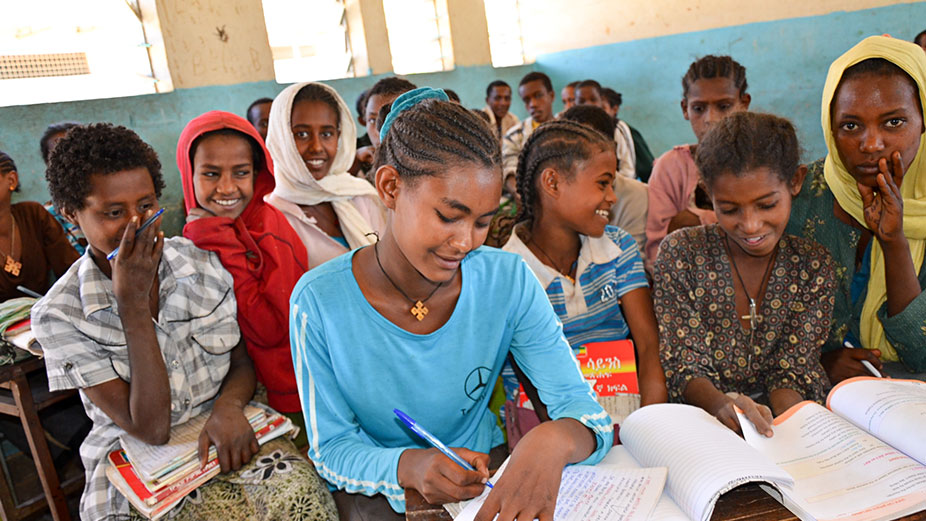 Learning that I was attending while he was out for farming, he first warned me not to do so again. But I didn't quit. On the day he found out that I was still attending, he beat me so unsympathetically. His beating, however, didn't leave me desperate. I still continued attending school. He found out these four times. He gave me a harsh beating each time, she remembers nodding her head.
When it moved from bad to worse, her mother, along with the elderly people, requested her son-in-law to keep his word and send her to school. He refused. Sadly, two months after the marriage, Habtam divorced her husband. She is now with her mother and attending grade 7 at school. But she is subject to social stigma as a result of the divorce.
This experience has taken an emotional and psychological toll on Habtam. She says, "Early marriage is the worst practice and the harmful traditional practice. It exposes young girls to health problems leading to fistula. It makes life miserable. It is a heart-breaking practice. The world should join together say no to the early marriage practice. May what happened on me may not happen on the others."