CASE STUDY
Voices Top 10 Ethical Shopping Tips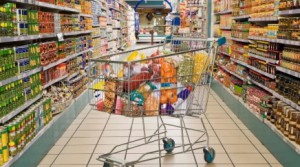 The following is a list of ethical shopping tips submitted by members of World Vision's Voices for Children community. These tips are focused on how we can be more thoughtful shoppers and buy goods or services from companies that work to address or prevent harmful practices such a child labour. You can share your own ethical tip on the Voices Facebook Group
TIP 1
"A lot of package labels contain an address to write to the company about their product. Use it to ask questions about their practices and ethics. If they realize their customers are paying attention, they will have to as well. The public spotlight is the best tool, because it affects their bottom line. The more light that is shone on shoddy practices, the sooner they will stop."
– Agnes Watts
Extra Info – check out our list of questions to ask companies about their supply chains.
TIP 2
"It has been wonderful to evaluate what we actually NEED as opposed to the cute shirts we WANT. And, I must say that there is a feel good feeling about making purchases that support equity for workers and don't contribute to the mass production of more STUFF." [Check out THE STORY OF STUFF by Annie Leonard.]

– The Luomas Family
TIP 3
"Sustainable fish choices are also absolutely essential given the current state of most global fisheries. I eat fish selectively based on sustainable fishing practices. I look for eco labels like the Marine Stewardship Council and also use guides like David Suzuki's list."

– Greg Taylor
TIP 4
"In regards to conflict minerals, [here is] a list of companies in order of conduct; This group has done a lot of good work!" http://www.raisehopeforcongo.org/companyrankings

– Barry Robinson
TIP 5
"My tip is to buy items made in Canada. Snug-as-a-Bug in Toronto is an example. Children's clothing may be quite a bit more expensive, but a person knows it is made under regulated conditions, fair wages, etc. Do we really need 10 cheap outfits, or will 2 quality, ethically-made ones suffice?"

– Angela Norris
Extra Info – there is an important distinction between "Product of Canada" and "Made in Canada". Product of Canada claims have a higher threshold of Canadian content (98%), while Made in Canada claims have a 51% threshold of Canadian content. http://www.competitionbureau.gc.ca/eic/site/cb-bc.nsf/eng/02228.html
TIP 6
– Kathleen Van den Biggelaar
TIP 7
"Shop for new apparel ONLY at stores that have an ethics policy (wages, child labour, safe conditions, work hours, etc) in place with corporate responsibility outlined on their site, or who have responded to our email inquiries about this topic."

– The Luomas Family
TIP 8
"Buy as local as possible; I live in a small community, and like many others around here, once a year there's a town-wide garage sale. Â It might be a good idea to organize neighborhood garage sales. Everyone can trade what they have for what they want. It is a good way to meet and/or help the neighbors, too."

– Bob Stuart
TIP 9
"I like to buy Cadbury's fairtrade milk chocolate bars. We have also heard [positive reviews] of Jerico (maker of t-shirts) in Canada."

– Ana Falcon
TIP 10
"An ethical shopper should look for palm oil and its aliases (sodium laureth sulphate, stearic acid, palmate or vegetable oil) in many foods, cosmetics, shampoo, etc. This ingredient is linked to child slavery in SE Asia. My source of information is mostly Maclean's magazine, May 12, 2014, "A very greasy Eco-villain.""

– Nancy Howse
Extra Info – There are significant issues within the palm oil industry. Beyond the environmental impact, World Vision Australia has looked into palm oil's connection to child labour. One important development is the Roundtable on Sustainable Palm Oil (RSPO) which promotes environmentally and socially responsible palm oil production through certification.

In summary, World Vision recommends you:
Do your research. The GoodGuide is a great place to compare and find products that match your values.
Search for ethical labels. Look for ethical certifications like Fairtrade, UTZ, and Rainforest Alliance.
Ask companies questions. Here's an example of questions you can ask chocolate companies about sourcing ethical cocoa.
Share your own tips on the Voices Facebook page or send them by email to worldvisionvoices@worldvision.ca.